Tips for Dealing with an Narcissistic, Hostile, or Difficult Ex During Divorce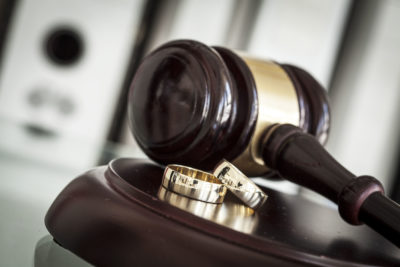 Divorce is ugly on its own, but things can get really nasty when you're divorcing a narcissist. As you are likely all too familiar, narcissists are unable to focus on anything other than their own viewpoint and desires. 
Narcissists wield a wide range of tactics to get what they want, from guilt-tripping to gaslighting, displaying excessive arrogance or condescending behaviors, and more. In more extreme cases, we've seen narcissists outright define court orders because they're so confident that they are in fact correct.
Divorcing a narcissist can be an arduous task full of pitfall. For today's post, we're looking at a few key tips to keep in mind as you navigate through your divorce. 
Secure Personal Funds Ahead of Time
Once a narcissist finds out that their spouse wants to leave them, things can get vindictive fast. It's important for you to have your personal funds ahead of time as the ex might try to cut you off from your money or find other ways to diminish your autonomy. On a similar note, try to arrange a back up plan or place to stay with loved ones or friends who might be able to lend support.
Take Steps to Protect Evidence and Key Documents
Similarly, narcissists are not above destroying evidence or important documents if they believe this will hurt your case. This is illegal and can land them in serious hot water, but it doesn't stop narcissists from following through on their threats. 
Do what you can to secure important evidence, including documents, e-mail and text communications, and anything else that comes to mind.
Rely on the Assistance of a Reputable Family Law Attorney 
Narcissists thrive when their victims are isolated and without support. In general, you should always make time to recruit the assistance of an attorney before you move forward with your divorce. 
Having a stalwart and dedicated legal representative on your side can make a world of difference when dealing with the ex. An attorney can help ensure that the proceedings continue to move forward, call out the ex for his/her abusive behaviors as needed within the legal arena, and overall protect your interests during every step of the process.
To learn more, connect with a qualified family law attorney in CA today! Reach out to us at the Law Offices of James P. White today at 925-271-0999 to book a consultation.