Three Vital Child Custody Laws in the California Family Law Code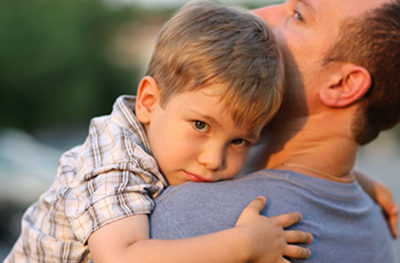 Child custody matters are some of the most complicated issues that we routinely see in even straightforward and simple divorces. Each parent has his/her own opinion as to how custody should be doled out, and this has to be balanced with all relevant surrounding factors, as well as the child's needs. As children are unable to speak up for themselves in most cases, the family law code accounts for a few key principles that you should know when dealing with any type of custody issue in CA.
Today's post is a brief look at three vital child custody laws that largely shape the way most, if not all, custody cases are handled in the state of California.
Children Are Entitled to Safety
The law states that on a fundamental level, children must be provided with safety and comfort in their living arrangements, when interacting with relatives, and more. Defined by  Family Code § 3020, the child's safety will always be a top priority for the family law courts in CA. 
If a custody or visitation arrangement jeopardizes the safety of a child, the courts will look upon these arrangements unfavorably and may take action to block or change these arrangements. On the flip side, many parents may try to paint an inaccurate picture of the other parent to try to gain an upper hand by appealing to the courts' obligation to a child's safety.
Parents Are Entitled to Custody Rights
The courts will often want ample evidence that a child's safety is in threat before they take any corrective action. The state spells this out via Family Code § 3010, which states that both parents are entitled to custody rights. By default, the family law courts will favor splitting custody when circumstances permit this, as it allows the child to bond with both parents. 
The Law is Written with a Child's Best Interests as a Focus
One other important family law principle, one that overshadows all others, is the prioritization of preserving the child's best interests. Family Code § 3011 defines this as circumstances which favor or promote the child's safety, access to education and medical care attention, access to both parents and other family members, and more. 
Talk to Our Experienced CA Divorce Attorneys
As you prep for any custody issues or court proceedings in your California divorce, don't skip the most important step of all: consulting with a qualified family law attorney. At James P. White, we offer initial consultations! Give us a call at 925-271-0999 to schedule an appointment today.