Think about Your Infant's Needs During Custody Negotiations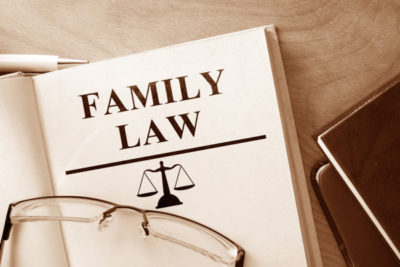 When a marriage is on shaky ground and divorce is on the table, it can feel like the end of the world especially when younger children are involved. While all children go through unique challenges when parents divorce, infants have additional needs and considerations that parents should take into account when splitting up. 
We know divorce is overwhelming and the amount of things one is expected to keep track of can feel endless. This is why we're taking the time to talk about how custody negotiations or decisions can be adjusted to account for your infant's needs. We understand that there is no true one-size fits all solution, and encourage you to reach out to a legal professional for specific, guided advice.
That said, here's a few considerations to keep in mind when it comes to custody and your infant.
Tracking Important Milestones in your Infant's Life
Infants go through a large amount of important milestones in a relatively short period of time, from first steps to first words, as well as working through potty training and more.  Neither parents wants to miss on these key moments, but along the same lines you need to ensure that your custody plans don't cause any problems or get in the way of your child's development.
Discuss any concerns you have about disruptions to his or schedule, but remain open to the fact that your ex wants to experience some of these special and important moments as well.
Account for Breastfeeding Schedules and Other Factors
For parents who are breastfeeding their children, custody can become an issue if it gets in the way of the feeding schedule. In these cases, you should consider options such as pumping and potentially supplementing with formula so that both parents can enjoy overnight visits with the child.
Consult with our Experienced Family Law Attorneys Today
As you can see, these two points are unique to infants and younger children, and the stress of a divorce can prevent a parent from properly looking at all relevant angles. Get the guidance that you need to ensure your family's continued well-being and talk to a qualified family law attorney at your earliest convenience
At the White Oak Law, we take pride in our ability to counsel parents and anyone dealing with any type of family law issue in CA, whether it involves divorce, family law, and more. Count on our experienced and compassionate attorneys and learn more about what we can do by calling us at 925-271-0999 today.