Spousal Abandonment in CA Family Law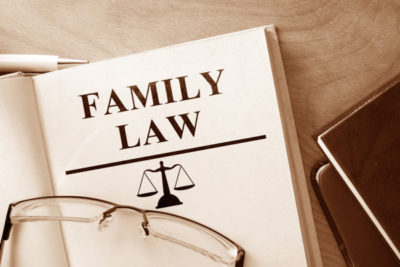 Most people who want to leave a marriage will initiate the process via a formal divorce, but others take a more passive approach. When someone simply walks away from his or her marriage and related commitments, this is known as spousal abandonment. This can happen in a variety of ways, whether a person "vanished" or is just refusing to acknowledge his/her spouse and children or offer them any support. 
Today, we're looking at the legal definition of spousal abandonment as well as the legal differences between a traditional divorce and one where spousal abandonment 
Is Abandonment Grounds for Divorce in CA?
California family law code does not recognize spousal abandonment as a grounds for divorce, but as California is a no-fault state, there is no need to prove to the family law courts that your spouse abandoned you in order to get a divorce. 
When it comes to child custody, visitation, and spousal support, abandonment can impact the proceedings. Legally, CA family law also defines abandonment as "a parent's absence or lack of support for a child."
What Are My Options After Spousal Abandonment in CA?
A person who was abandoned by his/her spouse can initiale divorce via the usual proceedings. This includes an attempt to reach your spouse first. Here, the usual venues involve reaching out to family members and friends, trying social media or other online forms of communication, combing through telephone directories, and tracking any transactions on shared bank accounts, etc. 
If these attempts fail, there are alternative options but you must first demonstrate to the court that you tried to contact your spouse and share specific details. Once the court acknowledges this, you can then formally request permission to publish the notice of the divorce proceedings in public. If granted permission, you'll have to run this notice for at least four weeks via newspapers before your service of process obligations is fulfilled and your divorce can proceed. 
Talk to Our Experienced Divorce Attorneys Today
As you can see, there's some nuance involved when it comes to spousal abandonment especially in the areas of child custody/visitation and child support. If your spouse has abandoned you and the kids, know that there are options available, and our reputable family law attorneys can help you explore those options. Call us at the Law Offices of James P. White at 925-271-0999 to schedule a initial consultation.