A Refresher on Co-Parenting Mistakes and Pitfalls to Avoid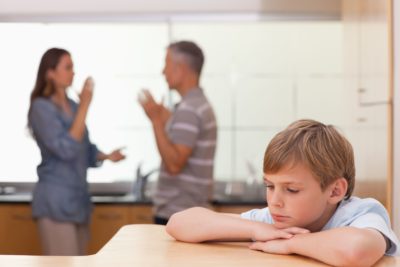 With summer in full swing, many co-parents find themselves having to spend more time or energy on managing the co-parenting arrangement. Kids are at home longer, summer vacations often interrupt standard parenting schedules, and shuffling back and forth between both comes can prove to be a headache. 
Even with these complications and frustrations in play however, its important to avoid common co-parenting mistakes and pitfalls that could hurt you and your loved ones. In some cases, these mistakes could even jeopardize your parental rights.
For today's post we're reviewing a few common pitfalls that co-parents often fail to avoid. Keep these pointers in mind as you, the ex, and the other members of your family work through busy summer plans and schedules.
Don't Fall Into Bad Mouthing and Gossiping
This is the biggest and most common pitfall for co-parents. One or both sides might get into the habit of bad mouthing the other party, either while venting or sharing to another partner or perhaps to the children themselves. They don't always think about how this impacts the child, and whether the child is sharing any info with the other parent which can further cause discord. 
There's nothing wrong with a little venting as long as you keep the kids out of it, and ensure that you're not letting the anger take over your focus. 
Don't Toss Your Child Into the Argument or Feud
Related to the last point but perhaps even more damaging, it's important that you don't do anything which involves your child in the conflict between the both of you. This includes actions such as asking them to weigh in, use=ing them as a messenger between you and the ex, or simply exposing them to your fights with the other person. 
Don't Lose Focus on the Child's Best Interests
Remember the co part of co-parenting: you're both working together towards one common goal. It isn't always realistic or reasonable for you to be able to get along with the ex and that's normal – but you can't allow this to impact your goal. Make sure that you're not compromising your ability to foster the child's best interests, and always think twice about how you interact with the ex as well as other members of both households.
If you'd like to learn more about this or other related topics, we invite you to reach out to us at 925-271-0999 at your earliest convenience. Contact White Oak Law today to book an appointment with our experienced family law attorneys.