Re-Tying the Knot: Things To Know When Getting Back with the Ex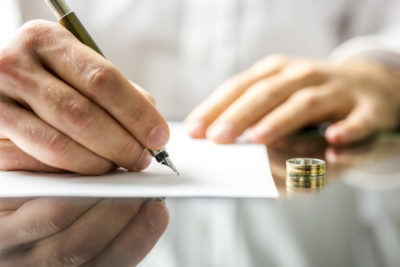 Although we deal with divorce on a regular basis, we also often lend our expertise to clients who are getting married, especially for those who are looking to get re-married with an ex-spouse. This is often a cause for celebration and in truth, reconciliations are more common than many people assume.
However, we at the Law Office of James P. White still advocate for everyone to remain as vigilant as ever when re-tying the knot. To illustrate this, we've compiled a short list of things to be mindful of when re-entering a marriage that previously ended in divorce. We hope you find the information useful, and always invite you to reach out to us directly if you want more in-depth information or advice.
Prenuptial Agreements
This might seem a bit cynical, especially when love is (once again) in the air, but you shouldn't overlook the potential for yet another divorce! You should take steps to protect yourself if things go south once again, and a prenuptial agreement is an important component of ensuring that you have some control over how divorce proceedings play out.
Child Custody
Remarriage can and often will affect any child custody arrangements or parenting plans that you may have previously established. Not only that, but if either of you decides to walk away once again, the arrangements that are hashed out could end up looking very differently than the ones you currently have in place. Take the time to review the details of your current setup with an attorney and, along with your partner, figure out how your marriage will affect any of these terms.
Formal Divorce Judgements
Remember that in California, those who were recently divorced need to wait until a formal divorce judgement is fully in place before they can get married again. Yes, this includes the same ex-spouse, too! Before proceeding with getting married once again, consider whether the six month waiting period for your initial divorce has passed and confirm that the formal divorce judgement has been fully implemented.

Want To Learn More?
A bit of precaution now can make a world of difference down the line. If you want to learn more, and to schedule a free initial consultation with a reputable family law attorney in California, know that you can call us directly at the Law Office of James P. White. Reach out to us today to learn more about how we can help you with any matters relating to divorce, child custody disputes, family law in California, and more.