How Parents of Special Needs Children Can Prepare for a Post-Divorce Life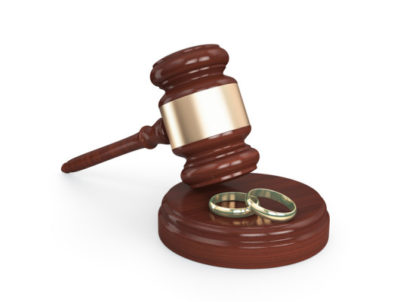 Raising children is tough, and the challenges faced by parents of children with special needs are monumental. For these parents, divorce might seem like an impossible ordeal, especially because their child's needs still need to accounted for.
While it's not always easy, single parents of children with special needs can take a few steps to make their lives, as well as those of their loved ones, a little easier. Keep these tips in mind while navigating divorce or any related issues in CA, and if you're feeling overwhelmed, remember that we at the Law Office of James P. White are here to answer all your questions relating to family law in California.
Keep Your Child's Care Team in the Loop
Make sure your child's care team is aware about your upcoming or finalized divorce This type of change can alter schedules, income, health insurance eligibility, and it could even have an impact on the child's condition. His/her care team needs to be aware of everything that is going on to ensure that they catch any issues that might come up, as well as help work with any additional needs you might have.
Involve Your Ex and Work Together as a Team
Nobody likes to hear this, but it's important that you co-parent effectively with the other parent (when applicable). This helps shift some of the burden away from you, and study after study has shown that engagement with both parents is key for the healthy development of any child.
Make Time For the Rest of the Family
Taking care of a child with special needs can be all-consuming. While there's nothing wrong with being dedicated, make sure you're making time for everyone else as well, including yourself. Consider enrolling your child into enrichment or respite programs if possible, coordinate with other family members to rotate times in and out with your child, and consider the needs of every individual in the family.
Formulate an Effective Parenting Plan With a Legal Professional
Once you've mapped out a concrete action plan, consider recruiting the assistance of a family law attorney to help you draft a parenting plan. This can relieve much of the stress for all parties, as it clearly outlines expectations and duties, and ensures that all parties are held accountable to their end of the stick.
Learn more about parenting plans and other family law matters by calling us at the Law Office of James P. White. Schedule a free initial consultation with one of our knowledgeable family law attorneys by calling us at 925-271-0999.