When does it Make Sense for a Stepparent to Adopt?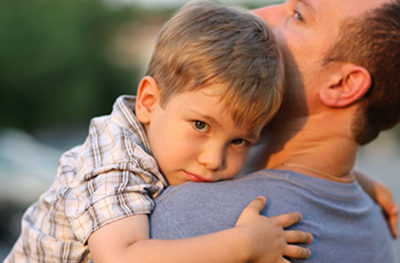 For a stepparent, formally adopting his or her partner's child can be a huge milestone. Not only does this further solidify the family unit, but adoption comes with added responsibilities as well as parental rights. For many families, this is a logical step that enhances their lives. That said, each family should evaluate their situation to assess whether stepparent adoption is the right call for them.
To help with this assessment, we're spending some time today discussing the primary benefits that stepparent adoption provides for families in CA.
Securing Parental Rights 
One of the biggest reasons to adopt your stepchild is that this grants you various legal rights over the child that a natural parent has. This includes allowing you to make medical decisions on their behalf, interact with physicals, school admins, and other parties as if you were the biological parent, and more. However, this also comes with the added legal duties and responsibilities that a biological parent must account for.
Helping Ease Life Transitions
For newly-formed blended families, the transition period can be a long and challenging process. This is especially true early on as everyone is still adjusting to other members of the household. A formal adoption can help signal the transition and make it easier for everyone to fall into the new routine. It gives the children security as it lets them know that both parents are in it for the long-term, blood related or not.
Providing Emotional Support and a Path Forward
While there are many legal and fiscal benefits for adoption, we cannot discount the importance of the emotional benefits that this type of transition carries. Stepping up as one of the legal parents of a child in turbulent times is one key to let them know they are supported and loved. As many blended families can attest, there's lots of healing and recovery involved in the process and any steps to make all parties feel safe and secure goes a long way towards facilitating this healing process.
Learn More About Parental Rights for Stepparents in California
As you can see, the benefits to adopting a stepchild are numerous, though there are certainly legal ramifications as well as interpersonal matters to account for before you and your family make the big leap. If you're looking for tailored legal advice about this, or about any matter relating to family law in CA, know that we at the Law Offices of James P. White are here to help. 
Reach out to us at 925-271-0999 today to book a consultation.