Limitations of Prenups in CA: Terms That Cannot be Included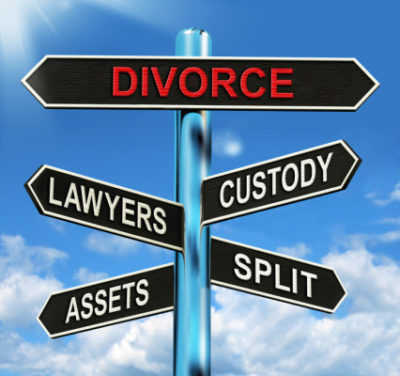 Previously, we've looked at how prenups work in California and discussed ways in which they can help strengthen a new marriage by ensuring that both parties are on the same page. While more and more newlyweds have been turning to prenups, there are limitations in how they can be implemented or enforced. 
Today, we want to spend some time looking at these limitations and constraints. Below are some of the main terms, conditions, and stipulations that cannot be included or enforced via a prenup.
Child Custody or Support Arrangements
Child support/custody arrangements cannot be worked out via a prenup. These matters are under the purview of the family law courts and must be assessed/determined if and when divorce takes place. Even in cases where both parents see eye to eye, the courts still have to review the proposed custody/visitation arrangement and approve it.
Waivers or Denials of Alimony
As per the Uniform Premarital Agreement Act, an individual in California can waive their right to alimony or spousal support but only under certain circumstances. Courts can refuse or strike down this provision in cases where there is a large wealth gap, one spouse has a more limited earning potential, and in other instances where denying alimony would be considered "unconscionable."
Provisions involving Illegal or Criminal Matters
Anything involving illegal matters or affairs, whether this involves fraud, tax evasion, or any form of criminal activities, will instantly compromise the entire prenup. The courts could set part of it aside, or even the entire thing, if they have reason to believe that illegal or criminal matters made their way into your prenup.
Provisions involving Personal Matters
Prenuptial agreements are primarily meant to deal in financial matters, not interpersonal ones. Thus, you cannot use a prenup to negotiate things such as who does what chores, how child rearing duties are assigned, attempt to dictate the nature of relationships with certain relatives, and more. If any of this is included in the prenup, the courts will be unable and unwilling to enforce any of it.
Learn More By Reaching Out to an Experienced CA Family Law Attorney
As you might see, prenups aren't entirely straightforward affairs. As long as you keep the focus on financial matters however, it can be easier to navigate them. That said, you'll want to consult with an experienced legal professional as you work to draft your prenup to ensure it is sound and enforceable. 
Learn about how we at the Law Offices of James P. White can help with this, or with any other matter relating to family law. Call us at 925-271-0999 today to book an initial consultation.