What Happens When a Parent Can't Care for a Child in CA?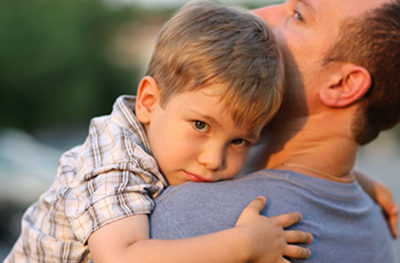 In some circumstances, it can be difficult for a parent to provide or care for their children. This can be due to financial reasons, health hardship, and other complications. In these cases, sometimes the best decision is for the parent to let someone else take the reins and care for the child, whether this is on a temporary or permanent basis.
Today's post explores this topic. We'll talk about how this process works when the parent is willingly looking to give up custody, as well as in more complicated situations such as where a parent can't be reached/located.
A Parent Can Volunteer or Consent to Give Up Custody in CA
The most straightforward path involves parents who consent to give up custody. This doesn't require the involvement of the family law courts at all, and can be implemented with nothing more than a notarized letter. 
In this letter, the parent should clearly express his or her intentions, as well as confirm that the relative or guardian can make medical/education decisions on behalf of the child as long as he/she has formal custody. Once notarized, this letter can be upheld in a court of law.
Relatives and Guardians Can Register as Caregivers
In those cases where a parent cannot be reached or located, things can get a little more complex. This usually requires that the guardian or caregiver fill out a specific form: a Caregiver's Authorization Affidavit. Once notarized, this provides the guardian with the right to make educational/medical decisions on behalf of the child.
Note that if the applicant is a non-relative, the Caregiver's Authorization Affidavit only provides them with jurisdiction over educational matters, as authority over medical matters is more limited. 
Talk to a Family Law Attorney Today
As always, we want to remind you that this post is just a quick overview and meant to provide a general summary rather than nuanced legal advice. Get advice on your specific needs by talking to a reputable family law attorney in CA. 
We offer free initial consultations at the Law Offices of James P. White! Give us a call at 925-271-0999 today to schedule yours.