Expecting a Rocky Divoce? Steps to Take In Preparation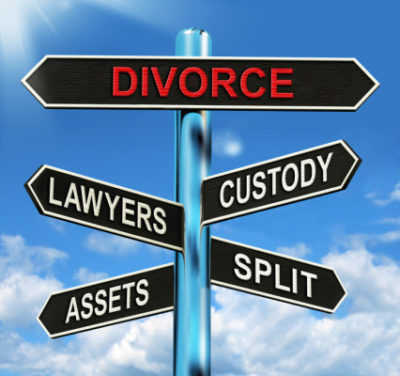 We at the Law Offices of James P. White often advocate for alternative dispute resolutions, or any other route that might avoid a hostile and contentious divorce. However, as years of experience have illustrated, a tough or rocky divorce isn't always avoidable.
Do you suspect that your soon-to-be-ex is going to try and make the process as ugly as possible for you? Are you worried that he/she is going to go all out in trying to ruin you by the time the divorce process wraps up? Don't fret! Here's a few key tips to keep in mind as you gear up for an upcoming difficult divorce.
Refrain From Letting Your Emotions Run Unchecked
It's understandable for your emotions to run amok at first, especially when the person you once loved is now preparing to go on an all-out-war against you. That said, we can't stress the importance of staying calm and not letting him/her get the best of you.
If you let your emotions control you, you might find yourself at a disadvantage when it comes to custody issues and more. If you retaliate or lash out, you decrease the chances of a fair and impartial trial. Don't let the ex control the narrative by letting him/her pull the strings – this also applies to online contexts such as social media!
Begin to Document Everything
Start keeping track of every communication between you, especially as the ex tries to raise tensions or cause conflict. Keeping these exchanges will help you demonstrate how he/she is the one trying to stir up the drama and will cause the courts to look unfavorably upon the ex.
Let him or her dig their own hole, don't engage with their bait. Instead, track those communications meticulously.
Connect with a Qualified Attorney Immediately
This is easily the most important piece of advice in this post: don't delay in contacting a qualified legal professional! If the ex is trying to pick a fight, you can be sure that he/she has already retained their own legal counsel. 
Remember: you always need your own legal representation, even if things seem amicable! Don't overlook this key step and make time to sit down with an attorney, someone who can help you plan a strategy and plot out your next moves.
Don't forget that these are general bulletpoints, and this post doesn't serve as a replacement for legal counsel. To learn more about divorce and family law, and to schedule a free initial appointment with one of our legal experts, don't delay in reaching out to us directly! 
Call the Law Offices of James P. White today at 925-271-0999 to learn more about how we can help.