My Divorce Has Been Finalized: Now What?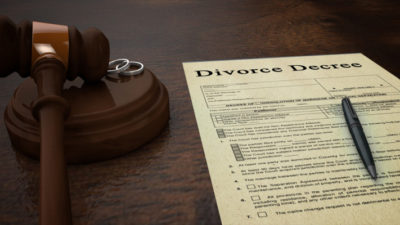 It's been a long road, but your divorce is finally concluded and you can look forward to your new future! While the idea of a fresh new start is exciting, many can forget to dot a few i's and cross a few t's as they eagerly set out to begin their new life.
This post serves a quick guide for the early post-divorce phase. It covers some key things to remember after your divorce has been finalized, as there are often pending matters that need to be updated before you are fully "off the hook." Remember that if you have any other questions, we at the White Oak Law are here to help.
Update Your Estate Plans
While a divorce is grounds for canceling out earlier estate plans involving ex-spouses, what many don't realize is that this is not an automatic process. Changes won't kick in until you update all relevant estate plan documents, so be sure to take care of this as soon as you get the chance.
Close Old Bank Accounts and Update Your New Ones
Don't forget to fully separate your finances! Have all jointly-held accounts been closed? Are all of your new accounts solely under your name and your name alone? Check in with all of your accounts and ensure that your financial life is fully separated from your ex-spouse's!
Reassign Beneficiaries
Just like with estate plans, any other area where you have your ex-spouse as the beneficiary should be update to reflect your current marital status. Remember to go over items such as pensions, insurance policies, retirements, etc. and be sure to make the necessary revisions.
Want to learn more about any matter relating to family law in California? Give the White Oak Law a call. We are more than happy to schedule a initial consultation with you.