Divorce After 50 is On the Rise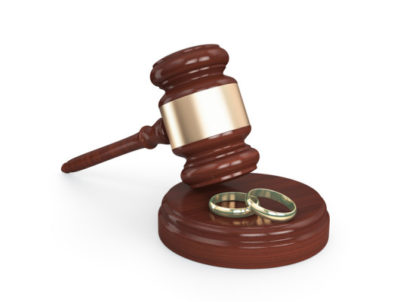 Divorce rates appear to be on the decline due to wary millennials waiting longer to settle down and marry, yet divorce rates after the age of 50 have been steadily increasing in the U.S. since the early nineties. Gray divorce (known also as divorce after 50) has been found to be even more devastating for both parties than with other age groups. This isn't only from a financial angle, but an emotional one as well. Research has shown that the older a couple is, the more difficult it can be to bounce back after experiencing a loss like a divorce. 
Division of Assets
Even though many couples in their fifties are already well established in their careers and may share children and assets, the overall financial burden that a divorce may take on either party within this age group seems to come at a much higher price. For couples that are planning to retire within the next decade and will depend on social security as a form of income, the financial outcome of divorce may be even more difficult to handle for a baby boomer divorcee. If a divorcing couple has children who may be close to attending college, this may create an additional layer of financial stress. 
Relationships with Children
When marriages end and children are involved, it often adds to the stress, even if the children are in their teens. They've seen their parents' relationship evolve over time, and they may feel like they are forced to choose sides when a divorce is imminent. If the children are still living at home, the couple will also have to decide how child custody will be handled. If a female divorcee has a lower income or is a homemaker and gains sole child custody, a divorce may be especially difficult if she must try and return to the workforce after 50. 
The ending of a more seasoned marriage can take a very difficult toll on both parties involved, depending on age, health and career status. 
Talk to Family Law Attorney in CA Today
At the Law Offices of James P. White, we help our clients navigate a variety of family law issues, including those relating to divorce after age 50. Learn more about how we can help by calling us at 925-271-0999 today.