Custody Disputes on the Rise Amid COVID-19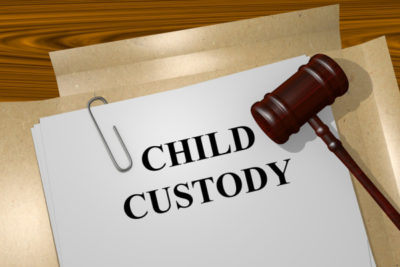 COVID-19 has impacted nearly all areas of everyone's lives, and custody disputes are no exception to this. In fact, the custody dispute battleground has only heated up recently due to the widespread effects of the epidemic. Nowadays, concerns about the virus are making parents rethink their needs and many are willing to be less flexible than ever before.
For today's post, we're looking at a few factors directly involving COVID-19 that have impacted custody disputes in CA.
Essential Workers Hit Especially Hard With Custody Issues
Separated parents and those in a co-parenting arrangement are having trouble navigating the risks that come with essential work. Should the child continue to see the parent that is at high risk? Does it make more sense for the parent who has an essential job to give up custody for the time being?
Worse yet, an ex might try and use this against a parent by filing an emergency custody order and claiming they are worried about the child's welfare. It's a tough situation to navigate especially given the real threat that COVID-19 poses.
How School Closures Contribute to Custody Disputes
As many schools continue to stay closed, parents now have to double up as unofficial teachers' aides while they help kids navigate the new online school system. This is especially hard for separated parents. What if Mom/Dad has to be at work during this time? Will the other parent use this as an opportunity to increase his/her time with the child?
There's also the economic side of it. For many parents, school is essential as childcare. Without it, they might be unable to afford other childcare options, which leads to a dangerous cycle where the parent's ability to earn is further limited.
Consult with a Trusted Family Law Attorney
COVID-19 changed the world quickly and dramatically, and custody issues were already challenging endeavors to begin with. As you navigate through these complex issues in increasingly uncertain times, know that you can rely on the trusted attorneys at the Law Offices of James P. White. 
We're here to help with any matter of custody issues and are well-equipped to advise you even as COVID-19 changes the game quickly. Learn more about how we can help by calling us at 925-271-0999 to book a free initial consultation today.