The Biggest Factors Influencing CA Child Custody Decisions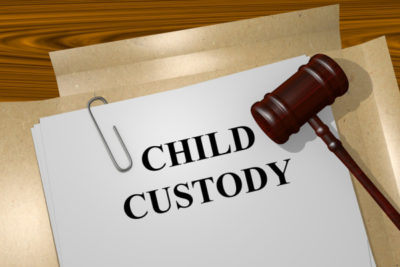 We at the Law Offices of James P. White deal with a wide variety of family law issues. Year after year, we help our clients work through tough issues such as child support, the terms of a divorce, asset division, and more. One of the biggest areas we work in continues to be child custody, and for good reason.
Figuring out an arrangement that works for everyone can be one of the toughest challenges that families in transition face. For this post, we wanted to review the basics and offer a quick look at the biggest factors that influence custody arrangements, especially when the courts step in to make a formal decision. Remember, for a more in-depth discussion and specific legal advice, don't hesitate to contact our office directly.
For now, these are the biggest factors that will shape the outcome of most custody issues and disputes in CA.
The child's continued health and wellbeing: The biggest priority always lies in ensuring that the child's safety, well-being, and happiness are promoted at all times. Custody decisions will always emphasize this above all else.
The parent's wishes: Even when the courts have to hand down a decision, they still listen to the wishes of each parent and take this into consideration when formulating a ruling.
The relationship between parents and their children: This goes in line with the first point, but the courts look at the dynamics between the family members to ensure that their decision doesn't place the child at risk or emotional or physical abuse, neglect, and more.
The child's wishes: If a child is old enough, the courts can also consider his/her preferences. This is often the case with older children who might not need as much structure as younger kids.
Talk to a Family Law Attorney in CA to Learn More
This is just a quick look at how the custody process plays out in California. If you're involved with this or other similar family law matters, don't just count on online information such as blog posts and legal forums. Always take the time to consult with a qualified professional and make sure you work with an attorney who has your best interests as their number one priority.
Learn more about how we at the Law Offices of James P. White can help you with any issues involving child custody, divorce, and family law in CA. We offer free initial consultations! Call today at 925-271-0999 to book yours.