Ask A CA Family Law Attorney: Child Custody and Felons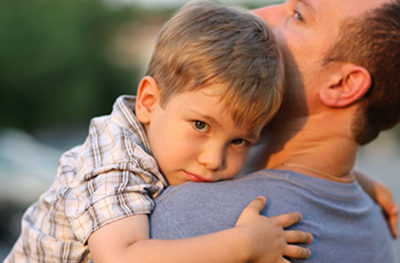 Those who are convicted of a felony in CA can expect to face a variety of life-long consequences in regards to employment, eligibility for federal aid, housing, and more. However, many people ask about one other area that isn't always so clear: child custody, visitation, and other family law matters. In other words, are felons able to retain child custody and visitation rights?
The short answer is that it depends. This post explores the issue a bit more deeply, but remember, if you're looking for advice pertaining to your specific needs, you should not hesitate to contact the skilled family law attorneys at the Law Office of James P. White. For now, here's what you need to know about felony convictions and child custody in CA.
Your Criminal History Can Impact Custody and Visitation
A felony conviction won't automatically strip you of custody or visitation rights, but this depends greatly on the specific charge. Convictions for sex crimes, child abuse, domestic violence, and other violent crimes are seen as serious transgressions. These types of charges will lead to you losing custody of your children, even while you're still behind bars.
This also applies to visitation, as criminal convictions can lead to the modification or removal of a visitation plan. Once again, this is largely dependant on the specific crime that you were convicted of.
The Court Holds Discretion over these Choices
In every case, the court's goal is to make decisions that are aligned with the best interests of the child. His/her well-being will be the ultimate deciding factor when it comes to custody/visitation rights of felons. This makes legal representation essential, whether you're a parent who wants to continue being a part of his/her child's life, or want to keep an abusive or potentially dangerous parent out of the equation.
To learn more, be sure to schedule a initial consultation with us at the Law Office of James P. White. You can reach us at 925-271-0999, where you can speak with one of our knowledgeable CA family law attorneys.